DRY CLEANING for Carpets and Upholstery
Special brushing reaches DEEP into the carpet, lifting pile to access deep down soil you can not see
No Sticky Detergent Residue that attracts new soiling
No Optical Brighteners used (Optical brighteners, also called brightening agents, fluorescent bleaches, and optical whiteners, are chemicals designed to help fabrics appear to be cleaner, brightening colours and lessening the natural yellowing of fabric over time) as they are used by carpet cleaners to give false impression of the carpet being clean, but wear down after 48 hours)
No wicking back of stains
Carpets are clean, dry and ready for immediate use
Domestic or Commercial
All our Carpet/Upholstery Operatives have their Qualification in Advanced Stain Removal (Renowned J Roberts MTS)
Restoration or Maintenance….Ask for a Demo Today…..seeing is believing
Deep Cleaning removes Spots and Stains
Lifts and Revives matted carpet
Leaves a Clean Fresh scent (non fragrance also available)
Greatly Reduces Allergens
Leaves carpets Dry and Fresh ready to use
Research studies prove that ONE SWEEP with our machine removes
Dust Mites – 78%
Dust Mite Allergens – 75%
Animal Allergens – 85%
Mould Spores – 85%
Our Machine is Highly rated by a Leading UK magazine and recommended by Brintons (British Carpet Manufacturing Company).
GreenSeal Approval and Woolsafe Certified
Our machines are safe to use on all types of carpets and rugs – which can be cleaned in your home without removal
We can even clean Stain Resistant Carpet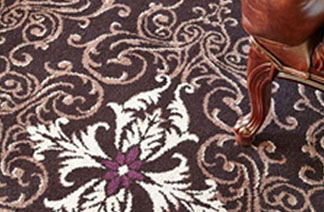 Did you know………..
A carpet can hold 2 ½ times its own weight in dust and mites and does this 'on purpose' to keep control of dust pollution – we can remove this deep soil with our dry extraction system..and leave a dry fresh and clean carpet EVERYTIME!
Did you know………..
That carpets filter dust and improve Air Quality – However a carpet 'Full' of dust can't 'breath' and can not be effective in your home or business.
Did you know………..
That most vacuums only remove surface dust and not deep down dust/grime……ask us to advise on how to maintain your carpets and keep them cleaner for longer…we specialise in the ongoing maintenance of carpet cleaning without the need for wet carpets
Did you know………..
Carpets become soiled by foot traffic and airborne dust – ever observed hard flooring and notice (after only 7 days) how quickly a dust film appears on the surface with nowhere to go…..imagine your carpet…..how long has it been absorbing dust…ask for a demo today and let us show you how we can keep your carpets clean……..residential or commercial……..
Will you take 'The Test'
Upholstery Cleaning
For Clean and Dry Upholstery that Looks Its Best Every Day
A unique combination of vacuuming, brushing and dry chemical technology –
No over wetting and never any shrinkage
No sticky residue
Results seen immediately
Clean and Dry and back in service in 30 minutes
Used by bus, train companies and at many airports let us clean your Residential or Commercial upholstery and then see it back in use within 30 minutes