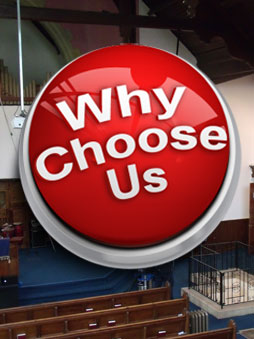 10 reasons to choose us
We Clean – Restore – Maintain various surfaces
Our belief system comes from a passion, as one our guys said "from the heart" to excel in every task we take on
It's our values that makes us like that, we always want to give our best
We have slowly built our business up around good people and placed those people into influential positions within the autonomy of our small business – this allows us to control our operations ensuring high standards are maintained
We always go out of our way for our customer, we prefer to educate them as to what we are trying to achieve with the aim to go beyond their expectations of whatever service they are receiving. Our job is not complete until our customer is satisfied that we have met or gone beyond our brief
We are very committed to our work and carry out ongoing training to always improve our skill base and look at any new innovative systems that can improve on quality
Health & Safety is at the forefront of our business, we employ individuals and have policies in place that help us as a business to be accountable in the area of safety
We prefer to communicate with our customer at every stage of the job, walk, listen and strive to involve them so both parties are clear as to how a job is proceeding and what the expected likely outcome will be.
Without Teamwork we would not achieve any of the above and is why we invest in our people. Our team are honest, caring and respectful, and proudly professional in their approach to each other and to our customers
We are good at what we do – why not try one of our services, be warned however you will not want us to leave!